Jimi Hendrix is synonymous with blues rock. Whilst his psychedelic rock guitar playing is well known, his more subtle blues work often doesn't get the attention it deserves. But Blues aims to put this right!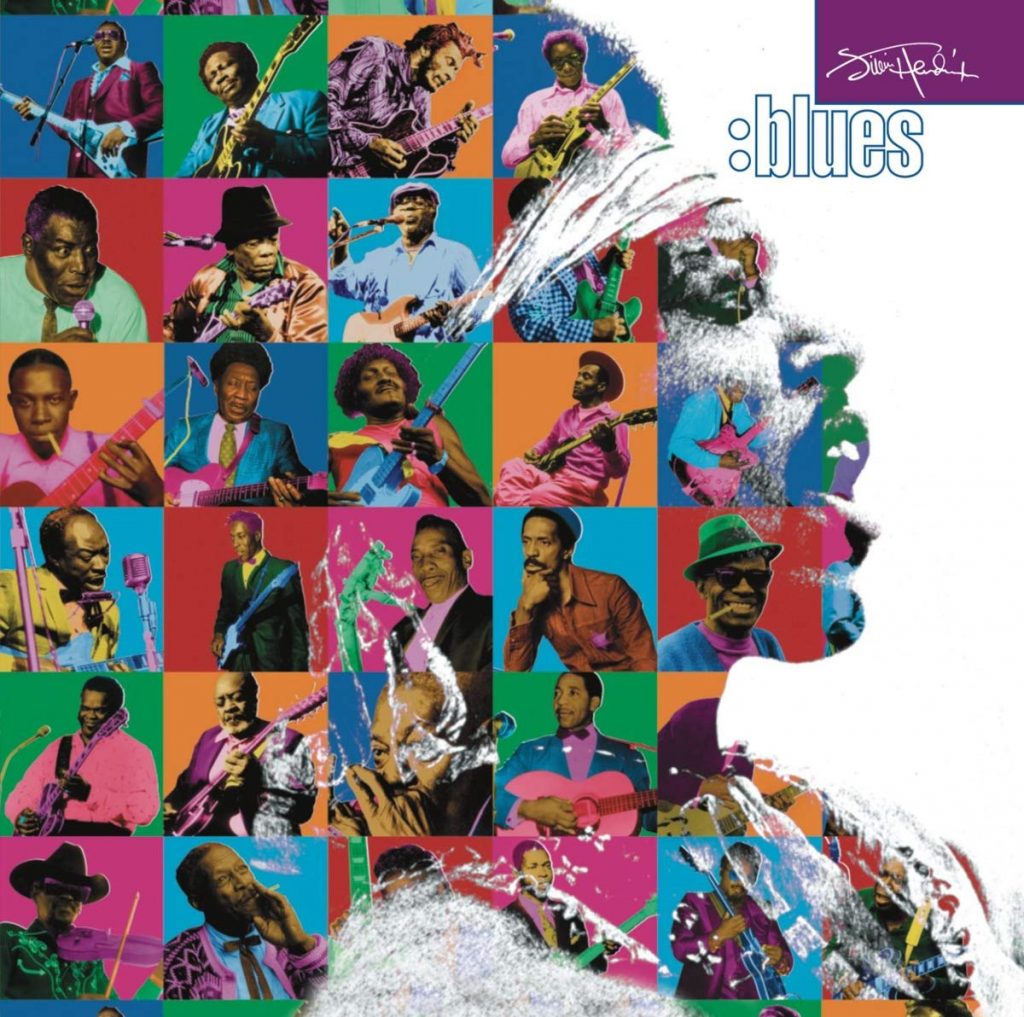 Jimi played a lot of blues, both live and on record. Hendrix originals, such as Red House and Voodoo Chile graced his albums; but he also performed numerous covers live and in the studio. This collection features a range of tracks, played in different blues styles. There are some outstanding takes here – blues rock guitar playing at its best.
Hendrix was primarily a blues guitarist. Despite his pop / rock success, Hendrix always played the blues, and this compilation is a testament to his aptitude to every style.
The album starts and ends with one of Jimi's best known blues numbers Hear My Train A Comin'. From the 12-string un accompanied acoustic version recorded in 1967 to the early heavy metal version recorded in 1970 with Billy Cox and Mitch Mitchell.
The first of two versions of Red House is the version from UK copies of 'Are You Experienced'; whilst the second, Electric Church Red House is a bass-driven groove-blues with smouldering blues guitar over some nice subtle 'church' Hammond organ. It turns metal in the middle with guitar that could shoot down a helicopter. Play this one loud.
Catfish Blues has been performed by a lot of blues artists, but Jimi is clearly influenced by the Muddy Waters version in this psychedelic-blues-rock gem recorded in Holland in 1967. Another fine example of the Experience's ability to keep a song simmering with blues tension; then explode on demand, then 'get back together again' in time for the end. It ends with some of the best talking wah-wah Jimi laid upon this world, and some pretty superb drum work from Mitch Mitchell too. This one has to be my favourite of the album.
There's plenty more psychedelic, effect laden playing. Wah-wah, fuzz, octavia and rotorvibe all feature, but that's usually after the song has been set up with a cleaner only overdriven sound.
Once I Had A Woman is mostly a slow underwatery rotorvibe groove that drifts its way (just above the seabed), into Bleeding Heart which is practically effect free, just searing electric overdriven blues; psychedelic funk metal at its finest!
Tracklist
Hear My Train A Comin'
Born Under A Bad Sign
Red House
Catfish Blues
Voodoo Chile Blues
Mannish Boy
Once I Had A Woman
Bleeding Heart
Jelly 292
Electric Church Red House
Hear My Train A Comin' (Electric)